Pooja for Jupiter or Brihaspati Puja
Brihaspati Puja is to appease the planet Jupiter. Brihaspati Puja is very useful & beneficial puja, since it's worship strengthens benefic Jupiter & increases its positive influence and pacifies malefic effects of the planet & neutralizes its negative effect. Jupiter Puja is recommended for those having malefic Jupiter or wrongly placed Jupiter as per horoscope. The planets are to propitiated against their evil influences, to ward off them, the Brihaspati Puja is done with faith to ward off all evils of Jupiter as per the horoscope. "Pokhraj" stone in gold may be wore as per the advice of the Pundit Ji based upon horoscope. Shipping cost for Puja Prasadam is extra Videography can also be provided on additional cost and will be sent in a DVD format

Pricing : 85$

Special Brihaspati Puja Package

This is a 4 days long Puja to be performed by 3 Brahmin Prirsts.In this special 26000 Jap of Brihaspati Puja Package the Brihaspati Pujan and Homam will be performed and its Prasadam will be shipped along with Siddha Brihaspati Yantra and Puja DVD .This Puja is Vediographed.Total cost of this package is 300$,all inclusive,i.e. Shipping etc. all complete.

Brihaspati Puja Special Package

300$
Certified Pukhraj Stone for Jupiter
Pukhraj Stone or Yellow Pukhraj Gemstone is a Stone meant for Jupiter or Brihaspati or Guru.It should be worn in the Right Hand Index Finger on a Thursday morning, only after proper Gemstone Consultation from an expert astrologer. We have Peela Pukhraj Stone, Neelambari Pukhraj Gemstone or also called as Pitambari Neelam.
Yellow Sapphire Pukhraj Stone Rings, Pendants & Jewelry Store
Pukhraj Stone Ring & Pendant Making Facilities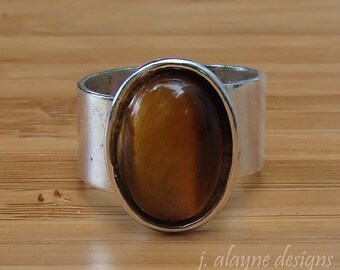 We have full fledged facilities to make Platinum, White Gold, Yellow Gold and Sterling Silver Rings/Pendants/Bracelet of the given size, embedded with your Astrological Pukhraj Gem Stone. It takes around 3 days time to make them and then we will Energise/ Abhimantrit them with Mantras to give desired effect. We will also let you know complete Spiritual Support with Mantras to wear these Astrological Ornaments on the Day and Time. As these astrological ornaments required to be adopted on the basis of planetary needs.
View Our Rings/Pendants Design