Sacred Store & Govardhan Shila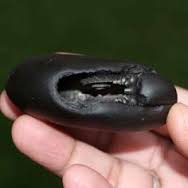 Following sacred Vedic Items are available with us,apart from Ayurveda Healing Sacred Gems & Stones.Some items may not be available from time to time,and one need to confirmf,before placing orders.
Sacred Shells
Ganesha Shankha (Ganesha)
Goumukhi Shankha (Ganga Devi)
Kauri Shankha (Lakshmi Devi)
Idampuri Shank (Lakshmi Devi)
Gomati Chakra (Krishna)
Sacred Shilas/Stones
Kailash Shila (Shiva)
Paras Mani
Black Agate (Shiva)
Narmada Linga (Shiva)
Govardhan Shila (Vishnu)

Sacred Plants
Pippala Tree (Jupiter)
Kusa (Ketu)
Shami Tree (Saturn)
Khadira (Mars)
Arka plant (Sun)
Palasa plant (Moon)
Durva Grass (Rahu)
Tulasi Tree (Vrinda Devi)
Bel Tree (Shiva)
Banana Tree (Ganesh)
Bamboo (Skanda)
Lotus Flowers (Lakshmi Devi)
Kumkum (Durga Devi)
White Sandalwood (Venus)
Bhojpatra
Sriphal (Lakshmi Devi)
Banyan Tree (Krishna
Aak Plant and root (Ganesha)
Bhang (Shiva)
Sacred Seeds
Chirmi Seeds (Lakshmi Devi)
Lotus Seeds (Lakshmi Devi)
Vaijanti Seeds (Krishna
Rudraksha (Shiva)
Rudrani (Parvati)

Sacred Roots
Hatha Jodi(Chamunda Devi)
Ashwagandha
Aankada Swetarka(Ganesh)
Haldi(Baglamukhi Devi)
Sacred Fruits
Eka-akshi Coconut (Mahalakshmi)
Nir-akshi Coconut
Laghu Nariyal (Mahalakshmi)
Divya-akshi Coconut
Sacred Pearls
Bamboo Pearl (Skanda)
Conch Pearl (Lakshmi Devi)
Oyster Pearl (Moon)
Snake Pearl (Vasuki)
Elephant Pearl (Ganesha)
Fish Pearl (Matsya)
Sacred Teeth
Tiger Tooth
Lion Tooth (Narasimha)
Shark Tooth (Varuna)
Sacred Animal Items
Lion Claw (Narasimha)
Cat's Chord (Chamunda Devi)
Siyar Singhi (Chamunda Devi)
Tiger Claw (Devi)
Peacock Feathers (Krishna)

Various other Puja items like Kushagranthi,One Eyed Coconut,Shree Phal,Shwetark Ganapati,Billy Ki Jer,Danshhinavarti Shankh, Daahina Shankh,Uttravarti Shankh,Shudhh Gorochan ,Shudh Keshar,Mayajaal,Black Chaneri,Sphatik's Ganesha,Sphatik Beeds,Mungimala Beeds,Rajmani Beeds,Black Chandan,Naagkeshar,Ashtagandh,Hakik Beeds etc.are also available with us on demand. Please send your request by email at netmaxsolutions@yahoo.co.in, to enable us to send You details of the products i.e. availibility, weight and pricing etc. Shipping/Handling charges may be extra.