The fiery color of the ruby symbolizes devotion and desire. It was once believed that the wearer of a ruby stone was blessed with health, wealth, wisdom and outstanding success in affairs of the heart. Ruby is the birthstone for July . Ruby gemstone must be worn by those whose Zodiac sign is Leo or the sun's positions in his horoscope is weak. The wearing of Ruby gem removes poverty, imparts prosperity, name and fame in political sphere. Ruby gem is beneficial to those who are aspirant to high office. The weight of the gemstone should not be less than 3 Carats. The more is the weight of the Ruby, the greater is its effect. Ruby gemstone is found in Burma, Thailand, Sri Lanka, Kabul (Afghanistan), Tanganyika, China and South India. All of our Precious Gem Stones are Certified and Gem Certificate is sent with each order, these Gem Stones are categorized into three category depending upon their quality,cut,polishing and clarity, they are as per below-
( Natural & Un-Treated/Un-Heated ) Grade 1 Highest Quality


( Good ) Grade 2 Standard Quality


(Fair ) Grade 3 Normal Quality

Quality Certification will be provided from Gem Testing Laboratory (Govt. of India Approved )Testing Reports of Gem Stones covers following important Certification. Weight ( In carats ), Color, Type of Cut, Dimensions, Refractive Index, Conclusions ( i.e. Natural Origin ) and Specific comments ( i.e. No Indication of Treatments )

How to know that Ruby Gemstone suits me?
Pricing starts 100$ Onwards
Know your Birth/Zodiac Stone based upon Vedic Astrology
Customized Jewelry Making Facilities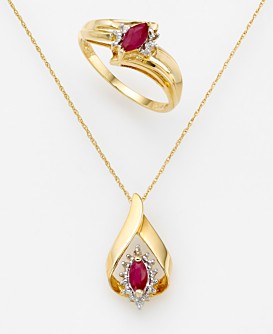 We have full fledged facilities to make Platinum, White Gold/Yellow Gold/Sterling Silver in Rings/Bands/Pendants/Bracelet of the given size,embeded with your Astrological Gem Stone/Birth Stone. We are makers of Gold Jewelry studded with Precious and Semi-Precious Gemstones/Birthstones, diamond & colored gem stones, Silver/Gold Rings, Pendants, Bracelets, Earrings and all types of Stone Beads.Prices for Lab Tested & Certified Natural,Un-Heated/Un-Treated Burma/Burmese Ruby Gemstone (also known as Old Burma Ruby) starts with 2000$ @carat onwards, while same quality Madagascar, African or Indian Ruby is around 200$ @carat onwards.

.