Rudraksha
Yantra Store
Talisman
Mala & Kawch
Gem Rosary
Redcoral Mala
Navratna
Crystal Items
Parad Items
Puja Items
Tantric Items
Amulets
Yoga Supplies
Japa Mala
Sacred Items
Spiritual Gifts
Divine Art
Holy Conche
Pooja Store
Sphatic Items
Heera Shankh

Birth Stones
Jyotish Gems
Nine Gems
Astro-Rings
Astro Stones
Healing Gems
Gem Store
Gem Consulting
Zodiac Rings
Ashtadhatu
Certified Gems

Marriage
Pujas & Jaap
Kal Sarp Yog
Dosh Nivaran
Manglik Dosha
Shani Dosha
Mahamritunjay
Money Forecast
Business
Black Magic
Find Lost Items
Snake Dreams
Baglamukhi Puja
Vashikaran
Occult
Tantra Sadhna
Obesity
Success
Questions
Relocation
Compatibility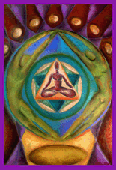 Powerful Vashikaran Talisman

Yantras supplement the power of mantras and are as strong as the mantras themselves. If a mantra is the invisible driving force, the yantra is the visible means to gain power and wealth, ward off evil and illnesses, nullify the ill-effects of planets, bring you luck in life, improve your capabilities. Yantra is an instrument or a mystical diagram. It is a technique or path, considered the simplest and shortest, thru' which one can attain one's wishes, and fulfill one's desire. It is said that the 'Devas' reside in the Yantras and by performing 'Puja' or worship of Yantras, one can appease the Deities, remove the malefic effects of planets, and improve his positive powers.

Yantras are sometimes made up of numbers, or a certain set of symbols, or mantras. They can be written on paper or they can be painted on a door or wall or the floor, they can be engraved on gold, silver, copper, iron.The writing, painting, engraving or whatever other form of transference which is employed must be done according to a specified set of rules. For instance, certain yantras can only be made on certain days, at a certain time. Similarly, there is a distinct link between the kind of yantra and the kind of metal chosen. For example, a yantra to appease the ill-effects of the planet Saturn is generally engraved on iron - the metal associated with Saturn. Whether on paper or any other material, the size of the yantra is also pre-specified, as is the duration for which its efficacy will last. Then again, the yantras must be installed in a certain manner, on a certain day, at a certain time, facing a certain direction and must be sanctified by a specific mantra begun on a certain day and time, recited for a specific number of times. There are various other rules also. A particular yantra must be washed in the specified manner, for example, in milk and water. Unless a yantra is worn or installed according to the rules, its efficacy is greatly reduced.\

Special Vashikaran Puja & Homam

Most Powerful Yantras

The following are the Yantras which are most powerful and beneficial. All of our Yantras are Energized or Blessed or Abhimantrit by Mantras & Puja.

Shree Yantra

Blesses one with power, authority, popularity and financial success. Leads one to the path of name, fame, luck and prosperity.Shri yantra is available in metal and glass look like material.

Kali Yantra

Fulfills desires, grants wealth and comforts of life. Also gives protection from ghosts and spirits.

Mangal Yantra

Helps in case of delayed marriage, frees one from debts, grants protection against enemies, accidents etc.

Kuber Yantra

Blesses one with wealth and prosperity by increase in income, and avenues of income. Encourages accumulation of wealth and increase in assets.

Maha Mritunjay Yantra

Blesses one with health, wealth, happiness, good fortune and fame. Frees one from fears & phobias, bad & evil influences, diseases & enemies.

Bagla Mukhi Yantra

Blesses one with success in competitive exams and victory over enemies. Also for 'vashikaran' and 'akarshan', i.e., attracting others.

Vedic Abhimantrit Yantra Store

Black Magic & Witchcraft Protection Spell

Black Magic can be used to harm or hurt another person by performing certain acts even at a far away place - the effect of this technique can be experienced thousands of miles away. With increase of jealousy, frustration, greed, selfishness, negativity and inability to accept other's happiness & growth, the use of Black magic has become the most common way to take out one's vindictiveness and get an evil kind of satisfaction from the turmoil of others. This problem has intensified a lot in the last few years, and many are suffering all over the world, totally unaware of the attacks made by no other than their closest friends, acquaintances and relatives. Many prosperous and happy families are ruined by Black magic.

Symptoms of Black Magic

Black magic puts a block on a person's wisdom and intelligence and all efforts to solve the problem go fruitless. One feels a mental block, gets disturbed sleep with bad dreams, and negative thoughts. There is heaviness and weight on the heart and constriction in the throat.

At times, there could suddenly be blue marks on thighs without getting hurt, or faster & erratic heartbeat and breathing without any physical exertion. There are quarrels in the family without any reason. One might feel the presence of somebody in the house. One feels one is not getting one's due and can achieve much more. One feels suffocated & restless in all circumstances, and is never at peace. One remains depressed, with lack of enthusiasm or desire to live & rise in life.

Effects of Black Magic

Black Magic can really play havoc with the life of the target person by destroying any aspect of life may it be career/business or wealth/prosperity, creating family problems or unnecessary tensions/phobias, adversely affecting children & family, creating chronic health problems, destroying mental peace, intelligence & happiness, cause inner turmoil, unrest & uncharacteristic/abnormal behavior and even cause unnatural deaths in extreme circumstances. The effects of Black Magic become more chronic, dangerous and fatal with time, if untreated, like a horrible disease. It starts spreading like a contagious disease, affecting the person's mind, brain, body, relationships, attitudes, work, money, marriage, career and everything in life.

Breaking or Reversing Black Magic Spell

Putting a Black Magic Spell on someone is very easy for those knowing even a little bit of Tantrik siddhis/ voodoo. But to remove the spell and eliminate it's sinister effects needs lot of expertise, continuous & rigorous puja/worship and a combination Siddhis & Sadhna.

Yajnas or Homam

Yajna is the act of showing reverence to God or to aspects of Divine Power through invocations, prayers, songs, fire ritual, Mantra recitation, and offerings. It is the process of making offerings to the Deities thru' rigorous worship for their blessings for a happy, peaceful and prosperous life, or any other material or spiritual benefits that a person may desire. An essential part of a Yajna for the devotee is making a spiritual connection with the Deity. When the connection is made, and the Deity is pleased with the worship and sentiment of the worshipper, one is showered with cosmic blessings and wish-fulfillment.

Yajna can only be performed only by an accomplished spiritual Pandit. It is most essential that the Yajna be performed strictly as per Vedic rites after following all prescribed & stringent rules, and with observance of all necessary precautions. The Yajna will only benefit the person or family of the person who is paying for all expenses incurred on it, and on whose behalf the Yajna is being performed.

Various Yajnas

Yajnas can broadly be classified into 3 categories :

Yajnas for wish-fulfillment - To invoke cosmic powers for fulfillment of desires.

For wealth, prosperity & abundance of individual or family.
For invoking luck, good fortune & success in all ventures.
For success & growth in career/business, edge over competitors.
For good health & elimination of diseases.
For improvement of past & present karma and spiritual liberation.
For peace of ancestors & their blessings in all walks of life.
For love, relationship, marriage & finding suitable partner.
For increasing love, understanding & compatibility between partners.
For clearing of debts.
For success in litigation.
For being blessed with children.

Yajnas for Deities - To appease Deities and get their blessings.

Kali Yajna
Saraswati Yajna
Kuber Yajna
Mahalaxmi Yajna
Ganesh Yajna
Gayatri Yajna
BaglaMukhi Yajna
Mahamritanje Yajna

Planetary Yajnas - To appease Planets and ward off their ill-effects.

Surya Yajna (for Sun)
Soma Yajna (for Moon)
Mangal Yajna (for Mars)
Budh Yajna (for Mercury)
Guru Yajna (for Jupiter)
Shukra Yajna (for Venus)
Shani Yajna (for Saturn)
Rahu Yajna (for Dragon's head)
Ketu Yajna (for Dragon's tail)

Most Strong Tantric & Vashikaran Items

Following are the Tantric items which can be very beneficial to today's man. What's more, they do not require any daily worship and give benefit only be keeping with oneself.

Siyar Singhi/Gidar Singhi


Siyar Singhi or Gidar Singhi or Geedar Singhi or Jackal Horn is very rare Tantra Item, mostly used to stop Black Magic effects. 'Siyar' is a jackal, and 'Singhi' is horns - very rare type of jackals have horns, and these horns are called Siyar Singhi or Siyar Singh or Gidar Singhi. This should be kept in vermillion powder or 'sindoor', and it's hair will automatically grow. Gidat Singhi or Siyar Singhi bestows immense wealth, good luck, victory over enemies, success in ventures, law suits and examinations. It also help in removing Evil Spirits, Black Magic and Witchcraft.

Hatha Jodi


Hatha Jori or Hatha Jodi, is a wonder of nature, in which two hands are joined together, as if in prayer. This is actually root of a very rare plant in the shape of folded hands. This, too, should be kept in vermillion powder or 'sindoor'. Hatha Jori blesses the worshipper with wealth and good luck, guards against accidents and bad influences of any tantric effect. It also increases the attraction power of a person, since it has the powers of 'Vashikaran' or attraction. It is very useful in winning favors or winning trials etc.

Cat's Chord


When a cat gives birth to kittens, she eats her naval chord immediately, which is what makes this item extremely difficult to procure, but equally useful if preserved. Cat's Chord should be kept in vermillion powder or 'sindoor' in one's office or shop in a cash box. Cat's Chord or Cat's Naval Chord or Billi Ke Jer, blesses a person with wealth, prosperity, acquisition and accumulation of money, increasing savings and building assets. It is also known as Billi Ke Zer or Billi Ke Jer or billi Ki Nal.

Parad Shivlingam


This is made of Mercury and Silver and is made by a person with very high spiritual power with many 'Siddhis' using immense power and spiritual energy. When kept in the Sun, it gives rainbow colors.

Dakshinwarti Shankh


This is a Sea-shell which opens towards the right hand, and is very rare with lot of spiritual significance, because Sea-shells which open towards the left hand are very common. Dakshinawarti Sankh is a rare one and is also known as Vishnu Shankh.This Sankh saves a person from all troubles and problems, removes hurdles and fulfills all desires and offers money and materials .

All above items are Siddha (Energised) and prices given below includes Shipping/Handling charges. Pl. ask for availability of the items. Free Puja Manual to establish these amazing Tantric Products at your Home/Puja Room will be given.

Pricing for each of Hatha Jodi / Siyar Singhi

90$

Special Offer for a Limited Period

One Set of Abhimantrit/Energised Siyar Singhi and Hatha Jodi

(available only for 125$,inplace of 150$,All inclusive,i.e. Shipping/Puja Manual etc.)

160$

Pricing for each of Dakshinawarti Shankh / Cat's Chord

200$

(To keep energised Siyar Singhi and Hatha Jodi)

Other Rare Tantric Items for Vashikaran

Various Tantra Items are also available with us on demand,viz. Gorochan, Silver Bagh Nakh,Chirmi Beads,Cowry Shell,Cowry Shankh,Gaumukh Shankh,Heera Shankh,Shani Ring ,Panch Nag,Ullu Ki Khopdi,Mokshha Kamini,Indrajal,HawaJaal,MayaJal,Gomti Chakra,patali Bhata,Moti Mala, Navratni mala,Shani Mala, Red Aloe (Laal Pyaz), Kali Haldi ( Black Turmeric), Kala Chawal ( Black Rice ), Red Ground Pumpkin (Pataal Tumbi or Patal Tumbada), Silver Nag-Nagin Joda, Bhoj Patra, Ashtagandha, Kali Mund Mala, Munga Mala, Kamakhya Sindoor,Ashtagandha or Asthagandha,Googal,Srigandha ,Putra Jeeva Mala,Putra Jeevan Mala ,Sarp - Sarpini Joda,Crystal Tree, Saphatic Pendant,Najar Battu,Nazar Battu,Vaibhav Laxmi Yantra,Chandra Dan Yantra,Saphatic Shank,Kale Ghore Ki Naal,Saphatic Rudraksha Mala,Saphatic Tortoise,Agate Shivlinga,Lakshmi-Narayan Puja, Thali,Rudrani Mala,Navrattan Mala,Markaba Clear Quartz,Nazar Jaal,Maya Jal,Najar Jaal,Mariam Stone,Marium Stone,Yellow Mustard,Black Mustard Beads etc.Pl. send your request by email at sarnaminsta@yahoo.co.in to enable us to send You details of the products i.e. availability, weight and pricing etc.




Rubies
Yellow Sapphire
Blue Sapphire
White Sapphire
Pink Sapphire
Emeralds
Diamond
Red Coral
Pearls
Gomedh
Cat's Eye
Tiger's Eye
Hakeek
Lapiz Lazuli
Turquoise
Amethyst
Aquamarine
Moon Stone
Citerine
Opal Stone
Onyx Stone
Vedic Gems
Untreated Gem
Semi-Precious
Zodiac Rings
Zodiac Pendant
Pancha Dhatu
Our Designs

Vedic Jyotish
Samhitas
Remedies
Horsocopes
Astral
Predictions
Vedic Astro
Questions
Fortunes
Kundli
Lal Kitab
Palmistry
Karmic
Astro-Match
Gem Report
Birth Charts
Love
Destiny

Yoga Products
Chakra Jewels
Durva & Kusha
Neem Products
Japa Mala
Jari Buti
Tulsi Products
Tulsi Mala
Fengshui
Pind Daan
Talisman
Gau Daan
Yatra
Home