Katayni Mata Puja for Early Marriage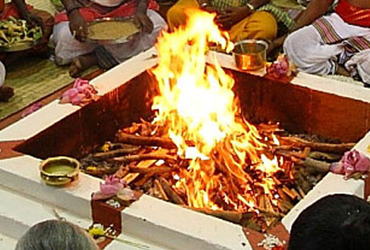 Katayni Mata Puja is performed for the purpose of early & timely marrige of the girl. In many cases it is found that the girl marriage is delayed due to many obstacles such as Mangali Dosh or due to other doshas in the horoscope or Kundali of the girl. We offer this Puja on behalf of the person as per the requirement.

All kinds of marriage related problems can be solved by performing Pujas,Sadhanas and taking Dikshas. You may perform Sadhanas yourself to ward off malefic effects of bad planets and to counter the black magic done against you. You should perform Puja & Sadhanas yourself after taking Diksha to attain material and spiritual upliftment. Sadhana is the only way to get Divine help to resolve tensions & problems of material life and attaining spiritual elevation.
Pricing : 100$
Special Puja for Early Marriage
In this special Puja Jap the Pujan and Homam for early marriage will be performed and its Prasadam will be shipped along with Siddha Yantra and Puja DVD .This Puja is Vediographed.Total cost of this package is 200$,all inclusive,i.e. Shipping etc. all complete.
Early Marriage Pooja Special Package
200$
Pujas & Homam for the Martial Bliss
Find Problems of Delayed or Unsuccessful Marriage?