Siddha Maha Lakshmi Yantra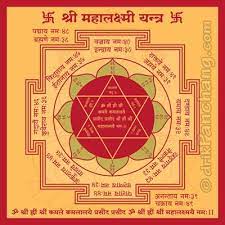 Maa Lakshmi is a Goddess of wealth & prosperity. Maa Laxmi Sadhna is for removal of debts and poverty with gain of wealth and money. A person who regularly worships Goddess lakshmi gets sure progress in life and new doors to success automatically open for him. Lakshmi Yantra is very powerful instrument that draws wealth and success in ones life. It is made of copper. All Yantras are Energized or Abhimantrit as per Vedic Rituals with Mantras.
Pricing: 100$
Prices given above are inclusive of Shipping/Handling Charges.