Red Coral Mala ot Red Coral Necklace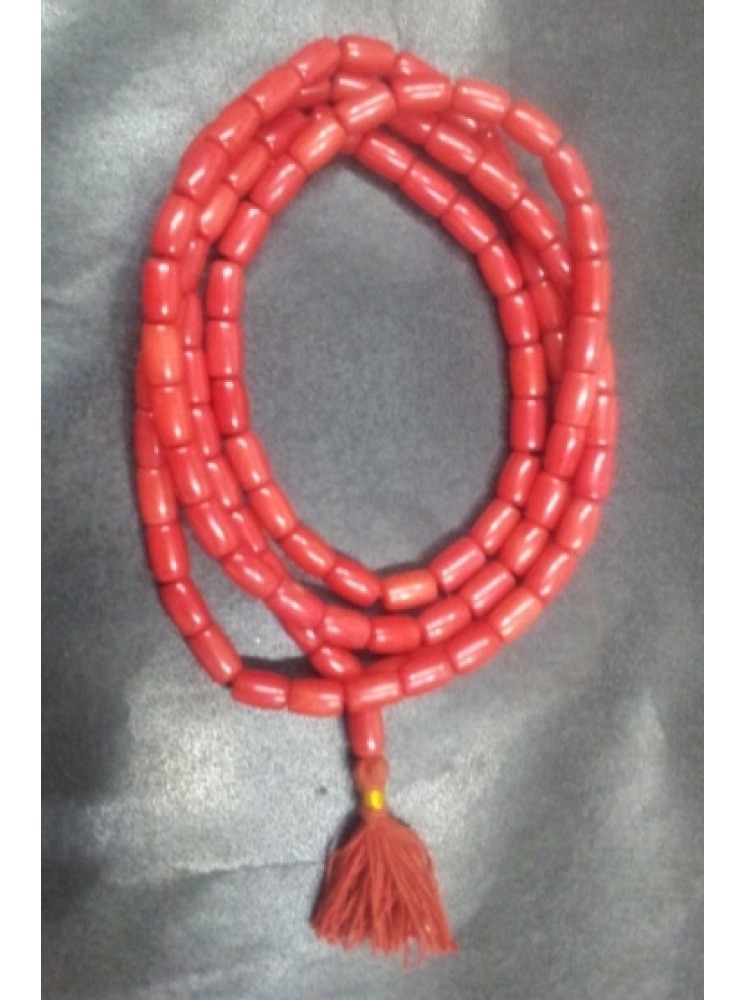 This Coral Mala can be used to pacify the malefic effects of Mars and can be worn by the persons having their zodiac signs as Aeries ( Mesh Rashi ) and Scorpions (Vrishchik Rashi ).Coral Mala - It is used during sadhana or worship of Lord Ganesh, Hanuman, Lakshmi and Mars planet. It is also useful for people who are prone to anemic condition.Coral grow in Nature in a wide range of colors from red to white and from blue and brown to black. The most popular are the red hues such as pale pink or salmon, all the way out to a deep Dark Red.Coral is the Gem associated to the planet Mars. Mars is said to be the 'Prince' among all the planets. Wearing a Red Coral (Munga) can reduce the troubles and hurdles caused due to malefic position of Mars.
Pricing : 250$
Prices given above are inclusive of Shipping/Handling Charges.
Red Coral Mala or Red Coral Necklace
Hindu Divine Rosary and Buddist Japa Mala