Nine Mukhi Rudraksha Beads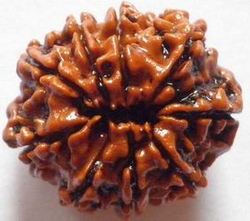 9 Mukhi Rudraksha
Nine-face Rudraksha is symbol of Navadurga. It is also believed as nine pilgrims. Devotee gets benefits of nine pilgrims after wearing nine-face rudraksha. It is useful for concentration of peace of mind and spiritual awaking. It helps in cultivating patience, controlling unnecessary anger and a feeling of non-fear.
10 Mukhi Rudraksha
Ten-face Rudraksha is symbol of Dusavatar. It is also worship as lord Vishnu (Preserver). According to Hindu myths ten gods of Dusavatar Matsya, Kurma, Baraha, Nurshimha, Baman, Parsuram, Ram, Krishna, Buddha, and kali happily reside on ten-face rudraksha. Effect of wearing ten-face rudraksha is helpful to achieve success
Pricing 30$ each
Prices given above are inclusive of Shipping/Handling Charges.