Rudraksha
Yantra Store
Talisman
Mala & Kavach
Gem Rosary
Redcoral Mala
Navaratna
Crystal Items
Parad Items
Puja Items
Tantric Items
Amulets
Yoga Supplies
Japa Mala
Sacred Items
Spiritual Gifts
Divine Art
Holy Conche
Pooja Store
Sphatic Items
Heera Shankh

Birth Stones
Jyotish Gems
Nine Gems
Astro-Rings
Gemstone Chart
Healing Gems
Gem Store
Gem Consulting
Zodiac Rings
Ashtadhatu
Certified Gems

Marriage
Pujas & Jaap
Kal Sarp Pooja
Dosh Nivaran
Manglik Dosha
Shani Dosha
Mahamritunjay
Pitra Dosh Pooja
Baglamukhi Puja
Guru Chandal
Black Magic
Find Lost Items
Snake Dreams
Rudrabhishekam
Vashikaran
Occult & Tantra
Tantra Sadhna
Bhootpret Badha
Success Puja
Ask Questions
Relocation
Compatibility
Who Should Wear Munga Rings
Red Coral Rings should be worn only after proper Gemstone Recommendation Report based upon your Birth Chart. If some one is wearing a Red Coral Ring without astrological consultation then it may have very negative effects. Red Coral is used as the gemstone for Mars. It supports and promotes the energizing qualities of this fiery planet. Precious stone Red Coral also known as Moonga. Red Coral associated to planet Mars. It is recommended to wear if native face any problem due to ill effects of Mars (Mangal) Planet in Horoscope.

The wearing of a Red Coral (Moonga) makes the native courageous and a conqueror of his enemies. It is believed that the genuine Red Coral warns the wearer of coming ill health by changing its color. The Red Coral prevents from bad dreams and nightmares. We also have Red, White & Pink Corals from 1 carat to 25 carats in all shapes of Round, Triangle, Cylindrical, Heart and Oval. All of our Red Coral are Natural & Certified and a Gem Certificate is sent with each order. We have Red Coral from Italy, Japan and Taiwan or also called Desi Red Coral.



Name of the Item

Images

Pricing

Place Order

4 Carat Red Coral Silver Pendant

300$

Copper Red Coral Ring 5 Carat

150$

5 Carat Silver Red Coral Ring

175$

22K Gold Red Coral Ring 7 Carat

1300$

8 Carat Sterling Silver Red Coral Ring

350$

7 Carat Triangular Shape
Gold & Copper Mix Red Coral Ring

650$

5 Carat Silver Red Coral Pendant

200$

6 Carat Gold Red Coral Pendant

900$

9 Carat Yellow Gold White Coral Ring

1200$

Red Coral Rosary Mala

250$
Prices given above are inclusive of Shipping/Handling Charges.
Customized Red Coral Rings & Pendants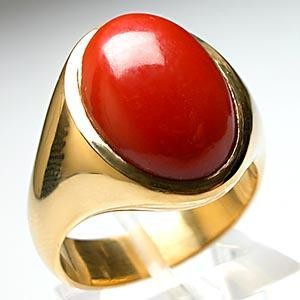 We have full fledged facilities to custom make Red Coral Rings and Red Coral Pendant in Platinum, White Gold, Yellow Gold, Sterling Silver, Copper , of the given size. We are manufacturers of Gold Jewelry studded with Precious and Semi-Precious Gemstones/Birthstones, diamond & colored gem stones, Silver/Gold Rings, Pendants, Bracelets, Earrings and all types of Stone Beads like amethyst, ametrine, apatite, aquamarine, chalcedony, topaz, onyx, carnelian, citrine, hessonite, iolite, kyanite, labradorite, moonstone, peridot.
View Our Rings/Pendants Design
Natural Red Coral Necklace/Red Coral Beads Necklace
Custom Designed Precious Gemstone Necklaces
Rubies
Yellow Sapphire
Blue Sapphire
White Sapphire
Pink Sapphire
Emeralds
Diamond
Red Coral
Pearls
Gomedh
Cat's Eye
Tiger's Eye
Aqeeq
Lapiz Lazuli
Turquoise
Amethyst
Aquamarine
Moon Stone
Citerine
Opal Stone
Onyx Stone
Vedic Gems
Untreated Gem
Semi-Precious
Zodiac Rings
Zodiac Pendant
Pancha Dhatu
Our Designs

Vedic Jyotish
Samhitas
Remedies
Horsocopes
Astral
Predictions
Vedic Astro
Money Forecast
Fortunes
Kundli
Lal Kitab
Palmistry
Karmic
Astro-Match
Business Report
Birth Charts
Love
Destiny

Yoga Products
Chakra Jewels
Durva & Kusha
Neem Products
Japa Mala
Jari Buti
Tulsi Products
Tulsi Mala
Fengshui
Pind Daan
Gau Daan
Yoga Retreat
Yatra
Home