Black Magic Removal Pooja or Bhoot Pret Nivaran Puja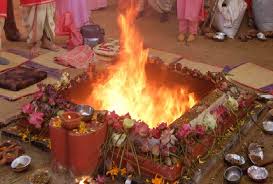 If you have any doubt regarding any one of the problem like Black Magic. A detailed analysis of your Horoscope chart, by our astrologers would suggest you the most suitable remedies that would help you over come your problems of Black Magic, that includes Vedic Puja for Black Magic Removal.Dhumavati is the Divine Mother at the time of the deluge, when the Earth is under water. While being ugly and fearsome, she is blessing with her right hand those who can still see the Divine Mother in her. The black crow on her flag is the symbol of dark forces and black magic. Dhumavati is one of the ten Mahavidyas - the others are Kali, Tara, Shodashi, Bhuvaneshwari, Bhairavi, Chinnamasta and Matangi, Kamala and Bagla Mukhi. The Mahavidyas represent some or other incarnation or manifestation of the Divine Mother. They are in this sense also to be regarded as Vidyas or different approaches to (tantric) knowledge.Black magic refers to a set of supernatural practices that can cause misfortune, or even death, to others. It is believed to be an ancient science that made use of mantras, or the power of thought, to bring about results. These mantras are very powerful. Like positive thoughts can be used to bring us fortunes, negative thoughts can bring us misfortune, too. Black magic is believed to have been practiced all over the world.You build a sense of security that further strengthens your aura and resists negativity. This principle works through the development of a scientific temper.
Pricing: 300$
Prices given above are inclusive of Shipping/Handling Charges.
Rare Tantric Items for Black Magic Removal
Talisman for Black Magic Removal

Other Available Pujas/Homam/Jaap

Laghu Mrityunjay

Shri Sookta Jaap

Kaal Sarp Puja

Bhoot Pret Badha Dosh Nivaran Pooja

Durga Samput Paath

Banglamukhi Mantra Jaap

Santaan Gopal and Harivansh Purana Paath

Durga Sapsati Paath

Gayatri Mantra Jaap

Shani Jaap

Rudrabhishek