Two Mukhi to Eight Mukhi Rudraksha Beads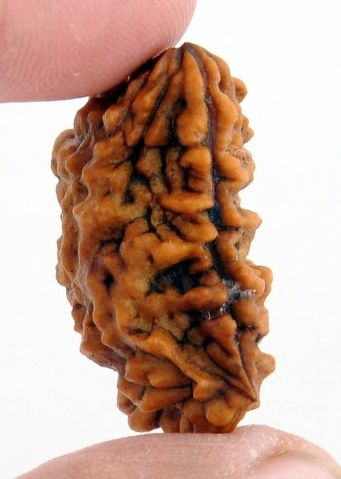 2 Mukhi Rudraksha
Two face Rudraksha is symbol of Shiva -Parvati. Effect of wearing two-face rudraksha brings peace in family and it helps to develop good relationship between two individuals. The malefic effects of the Moon are controlled by it. It helps in stabilizing the mind, making a person purposeful, making a person to complete a task before moving onto the next one.
3 Mukhi Rudraksha
Three face Rudraksha is symbol of Bramha / Vishnu/ Mahesh. It is combination of determination, knowledge and exertion. It is also symbol of Agni dev. Effect of wearing three-face rudraksha raise calmness and creativity. Wearing this bead considerably reduces the malefic effects of Mars.
4 Mukhi Rudraksha
Four face Rudraksha is symbol of Bramha and also worship as the symbol of Chaturanan. Being the symbol of Bramha the god of creation, people can get benefit of fiscal, religious, calm and salvation
5 Mukhi Rudraksha
Five face Rudraksha is symbol of Panchmukhi Shiva i.e. lord Pashupatinath. It is bless with the mantra " Om namas shivaya". It helps in curing the malefic effects of Jupiter. It is the bead of Good luck, academic excellence. It has a tranquil effect over the mind and helps one to be calm. The rosaries for mantra chanting are generally made of 5-faced beads. It is helpful in regulation of blood pressure and controlling body fats.
6 Mukhi Rudraksha
Six face Rudraksha is symbol of Kartikay. User of six-face rudraksha will always be favorable to lord Kumar. Effect of wearing six-face rudraksha improve concentration power, user became sharp minded and self-confidence. Wearing this bead controls the malefic effects of Venus. This bead cures diseases of a sexual nature, of sexual organs.
7 Mukhi Rudraksha
Seven face Rudraksha is symbol of Saptamatrika It is also worship as Saptarishi. Seven- face is beneficial for business and service success. It helps in overcoming the malefic effects of Saturn. Blesses its wearer with secret wealth and vashikaran (control over others). It is also helpful in curing long standing diseases.
8 Mukhi Rudraksha
Eight face Rudraksha is symbol of Binayak. It is also worship as Vatuk Bhairab. It is believed that eight face rudraksha always help people to earn goodwill from eight direction. Effect of eight-face rudraksha is it prevents its user from accident and always helps to win battle against enemy. This removes the obstacles from the path of its wearer and ensures professional success.
Pricing 30$ each
Prices given above are inclusive of Shipping/Handling Charges.