Rudraksha
Yantra Store
Talisman
Mala & Kavach
Gem Rosary
Redcoral Mala
Navaratna
Crystal Items
Parad Items
Puja Items
Tantric Items
Amulets
Yoga Supplies
Japa Mala
Sacred Items
Spiritual Gifts
Divine Art
Holy Conche
Pooja Store
Sphatic Items
Heera Shankh

Birth Stones
Jyotish Gems
Nine Gems
Astro-Rings
Gemstone Chart
Healing Gems
Gem Store
Gem Consulting
Zodiac Rings
Ashtadhatu
Certified Gems

Marriage
Pujas & Jaap
Kal Sarp Pooja
Dosh Nivaran
Manglik Dosha
Shani Dosha
Mahamritunjay
Pitra Dosh Pooja
Baglamukhi Puja
Guru Chandal
Black Magic
Find Lost Items
Snake Dreams
Rudrabhishekam
Vashikaran
Occult & Tantra
Tantra Sadhna
Bhootpret Badha
Success Puja
Ask Questions
Relocation
Compatibility
Effective Puja for Love Marriage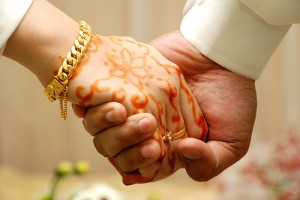 We offer Puja for Love Marriage and also Puja for Marrige.Love may be understood as part of the survival instinct, a function to keep human beings together against menaces and to facilitate the continuation of the species. Love and Marriage fail due to various causes. Sometime its because of enemies, some time because of lack of compatibility and sometime due to situation. Also offer Puja's for Removing Obstacles in Marriage and Relationships. Lord Shiva and Goddess Gauri are supposed to be one of the best Deity Couples and their blessings are highly beneficial not only for getting timely marriage with a suitable match, but also for a Lone and a Happy Married Life as per ancient vedic texts. As per Ramayana, even Mata Sita performed Gauri Shankar Pooja before marriage for being blessed with Lord Rama as her husbandShipping cost for Puja Prasadam is extra. Videography can also be provided on additional cost and will be sent in a DVD format



Maa Katyayni Puja & Yagna (Fulfills the desire of marriage for a 'female')
Chandi Yagna (Fulfills the desire of marriage for a 'male')
Durga Yagna (Fulfills the desire of marriage for a 'male')
Santaan Gopal Yagna (Fulfills the desire for child/progeny bliss)
Lakshmi Yagna (Wealth Enhancement)
Kuber Puja & Yagna (Wealth & Riches)
Kali Puja & Yagna (Protection from' Black Magic')
Lord Hanuman Yagna (Bestows divine grace and Protects from enemies & evil spirits)
Maha Mrityunjaya Puja & Yagna (Evade death/sickness and gain good health)
Goddess Bagla Mukhi Puja & Yagna (To destroy the enemy in dispute and gain power & victory)
Shat Chandi Path (Makes any impossible task possible)
Lord Vishnu Yagna(Ultimate divine grace, wealth, prosperity, joy, spiritual bliss)
Kal Sarpa Shanti Puja & Yagna (Dilutes the 'Kaal Sarpa Yoga'/Serpent Curse in a horoscope)
Nav Graha Puja & Yagna (Propitiates all the nine planets in a horoscope).
Rubies
Yellow Sapphire
Blue Sapphire
White Sapphire
Pink Sapphire
Emeralds
Diamond
Red Coral
Pearls
Gomedh
Cat's Eye
Tiger's Eye
Aqeeq
Lapiz Lazuli
Turquoise
Amethyst
Aquamarine
Moon Stone
Citerine
Opal Stone
Onyx Stone
Vedic Gems
Untreated Gem
Semi-Precious
Zodiac Rings
Zodiac Pendant
Pancha Dhatu
Our Designs

Vedic Jyotish
Samhitas
Remedies
Horsocopes
Astral
Predictions
Vedic Astro
Money Forecast
Fortunes
Kundli
Lal Kitab
Palmistry
Karmic
Astro-Match
Business Report
Birth Charts
Love
Destiny

Yoga Products
Chakra Jewels
Durva & Kusha
Neem Products
Japa Mala
Jari Buti
Tulsi Products
Tulsi Mala
Fengshui
Pind Daan
Gau Daan
Yoga Retreat
Yatra
Home