Blue Sapphire (Neelam) should never be worn without a trial. An unblemished blue Sapphire if it suits the wearer can removes poverty and provides health, wealth, longevity, happiness, prosperity, name and fame. It also restores lost wealth and property. It's influences may be harmonized by the blue sapphire. Sani is furthest from the Sun. Sani or Saturn in the human physiology is expressed through the activities of the putamen. This is a very strong gem and its' use can be adverse sometimes. It's wearing purifies the mind. The mind is charged with virtuous thoughts and positive attitude. Sapphire is worn to protect one from evil effect of Saturn.

It is difficult to find a flawless Blue Sapphire. A good Blue Sapphire is smooth and transparent and emits bright rays, and is without any dots or spots, this type of stone is considered most auspicious gemstone. Our Blue Sapphire Beads are Jyotish Quality,i.e. Natural and Certified by Gem Testing Laboratory. Gem Certificate is sent with each order.



Customized Jewelry Making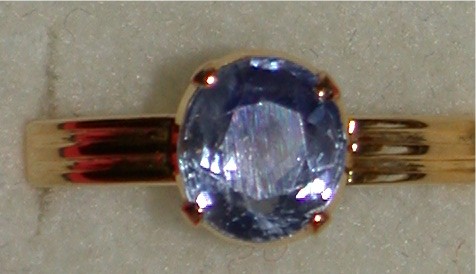 We have full fledged facilities to make Platinum/White Gold/Yellow Gold/Sterling Silver in Rings/Bands/Pendants/Bracelet of the given size, embedded with your Astrological Gem Stone/Birth Stone. We are makers of Gold Jewelry studded with Precious and Semi-Precious Gemstones/Birthstones, diamond & colored gem stones, Silver/Gold Rings, Pendants, Bracelets, Earrings and all types of Stone Beads.